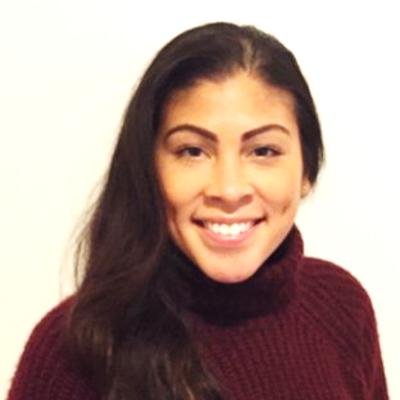 Have you ever wondered how our recruiters become recruiters? What led them to want to help people move up to new and better careers? We're going to shine a spotlight on one of our leading team members, Taissha Gotay, to see how she came to be a Gainor Staffing Recruiter!
Taissha (known to most as Tai), a Senior Recruiter in our Digital/Media/Marketing Department, was born and raised in the Bronx, NY. She decided to leave the city, for a time, and go to college at SUNY Oswego. Here, she developed a passion for marketing after spending some time as a graphic design major. She learned that she loved the freedom and creativity of the marketing world.
After graduation, Tai worked for MediaVest for almost 2 years in traditional media buying but, after seeing the rapid growth and fast pace of digital, Tai transitioned into Digital Sales Planning roles at digital publishing networks and innovative content creators BlogHer (now known as SheKnows Media), and Federated Media.
After 5 years on both the agency and publishing side, Tai was looking for a new way to utilize her knowledge of the digital landscape. She had many friends who had become recruiters and, on many occasions, they had told that her excitement for helping others, would make her an amazing recruiter, herself. The prospect of helping her friends and colleagues chart their career paths in the ever changing digital space seemed like the perfect way to couple her experience and her passion.
After interviewing with several staffing agencies, Tai found Gainor Staffing's training program and highly personalized approach to staffing to be the best place for her. By working with companies that are growing and hiring, she understands where candidates will see the most career growth. Her favorite part of the job is using this knowledge and her own experience to help candidates chart a career path that enables them to grow and advance within the fastest growing areas of digital.
Tai is a great source of information if you are looking for a career in the Media/Digital field so, be sure to follow her on LinkedIn to receive on-trend career advice. Also, browse the Gainor website for open positions in Digital and you may just get to meet her in-person as your new Gainor recruiter!