Just as candidates search for jobs in a supportive environment, Gainor seeks to cultivate a similar culture within our office. Adina Rothfeld, one of the newer members of the Gainor Family shares her experience during her first year at Gainor Staffing with Cornelius Bethea, our Front Desk Manager.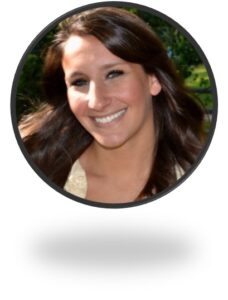 Bethea: When did you start at Gainor Staffing?
Rothfeld: I came on board in June of last year. (2014)
Bethea: What was your impression after being here a few weeks?
Rothfeld: Staffing is a fast paced environment and I immediately noticed the support system both for each other and for our candidates. A welcome email was sent out to the entire team to officially introduce and welcome me to the office. At the end of my first week, we had a toast welcoming me and celebrating my first week on board!
Bethea: Let's gossip! Tell me more about how you personally felt supported as you got your staffing sea legs.
Rothfeld: Well…After my first couple of placements, the whole office stood up and applauded me!
Bethea: Yeah, things can get a little rowdy when someone's placement is made.
Rothfeld: It makes you excited to get to work on the next one! Plus there's great mentorship during the process.
Bethea: What kind of mentorship have you gotten?
Rothfeld: On each role, the recruiters are usually working with the client owner within the office. In that way, you never feel alone when working to fill a job. Also each department has a mix of millennials, a hot word in staffing these days, and more seasoned veterans. You're never too far from someone with more experience who may have a tip or strategy.
Bethea: Beyond the professional help, how do you feel your personal relationship is among the staff?
Rothfeld: It's a boutique firm so everyone gets to know each other closely. Shortly after starting here, I learned that a former boss had passed away. I was close to her and took it pretty hard. I had taken a break to go to the bathroom to collect myself and another recruiter noticed that I had been gone for a while. She came in and checked on me and the entire office was comforting and understanding.
Bethea: So, to wrap things up. How does the culture of Gainor translate into your recruiting success?
Rothfeld: Having enjoyed such a warm and supportive work environment, I know how important company culture is to career success. I aim to provide that same support to my candidates. They are warmly greeted at the door and I often introduce them to other members of the Gainor team. Employees often spend more time at work than anywhere else.  For that reason,  a successful placement is more than finding  a candidate with the appropriate skills and experience. It's also a match of personality, work style and environment and I'm very grateful to have found that here at Gainor.