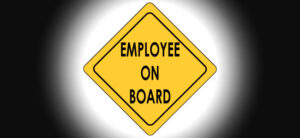 Upon hiring a new employee, the first impression of how the person is treated is a determining factor as to how well they will succeed. Therefore, it is critical for organizations to have a comprehensive on boarding program. This allows for a more engaged employee who feels a connection to the organization. It also provides for the employee to make an immediate contribution while significantly reducing the acclimation time.
On Boarding
Create a New Employee E-mail Announcement, introducing them to the team.
Provide company manual and all required paper information to be completed for HR benefits and payroll purposes.
Welcome employee. Introduce and orient to work space including computer setup and email.
 Introduce personally to co workers.
 Pre arrange "First Day Lunch" with manager or mentor.
 Give employee instructions on how to use software and computer systems.
Set up schedule for job training.
Set expectations and goals to succeed at the position.