The fast-changing expectations of employees have made a strong Human Resources department an even more essential component of a thriving business. For more than four decades, we've stayed on top of trends, built connections with a wide network of HR professionals, and developed expertise across all areas of HR. Whether you are an HR leader looking to build your team or an executive looking for a dynamic HR leader, we have the expertise to help.
Providing Temporary, Temp-to-Hire, and Direct Hire Solutions For:
Benefits Managers
Chief Diversity Officers
Chief Human Resource Officers
Chief People Officers
Compensation
Diversity, Equity & Inclusion Directors/VPs
Employee Relations Specialists/Directors/VPs
HR Generalists
HR Management
Human Resources Directors/VPs
Organization Development
Payroll
Recruiters
Talent Acquisition Directors/VPs
Training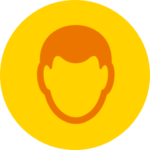 Leads performance management, collaborates with management teams on recruitment planning, and develops curriculum training programs.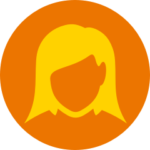 Leads a broad range of HR functions at global agencies, with a focus on employee relations, coaching, DEI, and culture enhancement.
Connect With One of Our Human Resources Specialists